Freo announce a new Major Sponsor 6/4/2007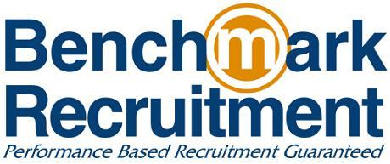 Fremantle Spirit is proud to announce a new Major sponsor to the club. Benchmark recruitment has come aboard and has committed their support for the next few years which will help the club build on their Junior development academy. Last year the inaugural Malaysia trip was a huge success which the Freo Spirit under 15's took part on a 2 week competition playing representative teams from Malaysia and China. Fremantle Spirit welcomes Benchmark recruitment to the Spirit team and look forward to a happy and long association.
Spanish Club - Freo's new home ground for season 2007 17/2/2007
Fremantle Spirit will play the next couple of seasons at the Spanish Club as both parties agreed on terms last week. Freo has played the last eight seasons at Ken Allen Field and the venue has certainly given the club some fond memories more so in the year 2000 when the club was crowned champions of the Premier league and in 2006 as champions of first division. The purpose built ground will give the club a stable footing until a permanent home ground is established.
Great Night at the Awards Presentation 30/10/2006
An enjoyable night had by all at the 2006 Awards night with a fantastic turnout of 360 people. Congratulations to all the Award winners 11's through to the Seniors. This year's Club Fairest & Best went Jason Barrera with veteran Alex Christie taking out runners-up and coaches choice going to Dave Rodgers. Many thanks to the staff and committee for their efforts this year and for preparing a great night - Here's to the Top Flight.
RODGERS WINS FIRST DIVISION F&B 23/10/2006
It was a night to remember for Fremantle Spirit striker David Rodgers who scooped the First Division's Fairest and Best, and Golden Boot awards. Rodgers' double celebration was a repeat of his 2004 wins when wearing South West Phoenix colours. Congratulations to Dave for picking up the double on a great season.
Freo back to winning ways 30/07/2006
After last weeks 2-2 draw with Dianella was certainly a good wake up call for Freo to not ease up on the pedal for the race to the championship. Yesterday they won convincingly with a 4-0 win over Balcatta at the temporary home ground - Watsons reserve. The first half was tight with Tyrone Fenwick grabbing the first goal for Freo with a chip over the on coming goalkeeper to go into the half time break at 1-0. The second half Freo made some changes that saw a goal through Alan Pottier and two goals to youngster Callum Roberts finished off Balcatta for the afternoon - an improved performance this Week by the boys.
Farewell to our Club Patron 12/04/2006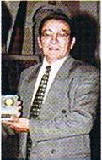 Mr Joao (John) De Sousa one of the club's founding members of Fremantle Spirit sadly passed away last Friday 7/4/2006. Mr De Sousa was one of the original founding members of the club back in 1978 when Benfica was formed. He was a long time supporter and sponsor of the club through all stages of its existence. In 1991 he was honored and named club patron. Fremantle Spirit would like express it's sincere condolences to his Wife Gabriela and children for their sad loss. RIP
Freo Overcomes Rockingham 06/05/2006
Fremantle Spirit over came a determined and at times crude tackling from Rockingham. The 3-0 win has given Freo a four from Four record and installs the first place position on the ladder. The first half started with both teams finding their feet but Freo started to find their rhythm with their passing game and started to dominate proceedings. The first goal came in the 23rd minute from an in form Dave Rodgers with a low drive to the left hand post of the keeper after a good team build up. Rockingham where hoping the long ball game would un stick the Freo defence but the experience of Christie, Surtees, Vukrimovic, Straker and youngster Darby where up to the challenge. After a couple of one on ones with the keeper Freo looked like adding to the score. Tyrone Fenwick had a couple of chances to put the port side further ahead but was unlucky to convert. In 34th minute a great run and cross from Jason Barrera had the keeper out of position giving Dave Rodgers with simplest of headers and giving him his second for the game. Freo went into the half time break with a 2-0 score line. In the second half Rockingham desperate to find salvage and search for a result, but Freo again rose to the challenge with a barrage of missed opportunities. The game then started to get ugly with crude tackling from a determined Rockingham team and poor refereeing injected bad taste from the Freo spectators and surprised many that some players walked away from serious injury. The 82nd minute substitute veteran Allan Pottier showed he certainly has not lost his touch when rounded his opponent and ran with a one on one with the keeper and cleverly chipping the ball over the incoming keeper.
THE UNVEILING OF A NEW BEGINNING 02/04/2006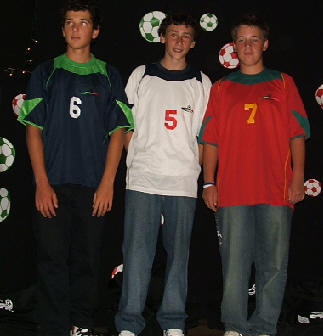 The Fremantle City Soccer Club shirt presentation last night was a huge success with a great turn out of 300 people - members, supporters, sponsors and players witnessed the long awaited unveiling of the new club logo and name - FREMANTLE SPIRIT.
It was certainly a big night with the modeling of the new playing kits and of course the players shirt presentations from under 11's through to the seniors. The new President Mr. Carlos Correia officially announced the club logo and name in front of a strong crowd. The club now into its 28th year have gone back to its traditional colors Red and Green with the white and blue alternative kit. The unveiling of the new Beeliar Juniors playing kits were also on show for all to see. Board member of Football West Mr Steve Coppack was there to witness the clubs new vision for the future. A big thank you to all committee and people involved in making the night a huge success.
A Message From The New President 2/2/2006
WELCOME LOYAL SUPPORTERS OF FREMANTLE CITY SOCCER CLUB
As newly elected President of Fremantle Soccer Club 2006, I take this opportunity to firstly welcome back all loyal players and supporters of the Fremantle Soccer Club.
As we know, relegation is a hard pill to swallow and never easy for any club to endure. Lets face it, everyone wants to jump on the band wagon when the good times are on but when the going gets tough, it is inevitable to see people washing their hands and move away to perceived greener pastures. Tragic but real!
However, it is my intention to stay true to my club, and help build many bridges that have fallen along the way. Right from the start, I made it known that I would only take up the position if I surrounded myself with trustworthy and hardworking people, who I know would progress the clubs interests before their own.
I can honestly say that I now have a great team of people making up the committee for 2006 and encourage other old or new members to step forward and be part of an exciting challenge ahead.
The Beeliar Junior Soccer Club continues to be one of the leading junior clubs in the South Metropolitan Area and has already recorded over 200 children for registration, with numbers to increase over the next few weeks of registration.
The senior club coaching positions for 2006 are as follows;
Marc Wingell - League Coach
Alan Pottier - Reserves Coach
Glen Leckenby - Under 18 Coach
Arthur Pretorius - Assistant Under 18 Coach
These people have been appointed by the committee and they have my full support. I fully acknowledge the tough job they have ahead of them but I remain confident they will steer our club in the right direction.
New playing strip
Our club will also bear a new playing outfit for 2006. We will return to historic and traditional colours of Fremantle City Soccer Club.
The road to success won't be easy but with the right people on board, I am confident knowing what can be done will be done to progress Fremantle Soccer Club Inc.
Thank you,
Carlos Correia
---
Farewell To A Club Champion
03-11-2005
Its seems hard to believe that Club Captain Craig Surtees is hanging up his boots after 13 seasons with Fremantle City.
The three time Club Fairest and Best represented the Senior state side on numerous occasions as recently as 2003 Vs Iraq. His hard work and endeavor made him the best right back in the State and was a regular for Western Australia.
A past Australian Schoolboy representative he toured around the U.K and the U.S and demonstrated a very capable player. He joined Fremantle City back in 1992 and stayed loyal to the Club for so many years. It's a credit to a fine player and a gentlemen who has demonstrated that loyalty is possible and a great example to all of us.
Craig was honoured in the recent Club awards with Life membership and he expressed his desire to be part of the club in a coaching capacity.
We would like to thank Craig for his loyalty and years of service - thanks to a Champion of the Game.
FREO GO DOWN AWAY TO BAYSWATER
07-05-2005
Fremantle's season seems to be getting harder with a heart breaking 1-0 defeat away at the hands of Bayswater. It was tight throughout with a few chances going begging and a lapse of concentration being their down fall.
Good Wins for both the Under 18's who defeated Bayswater 3-1 and the Under 21's who defeated Bayswater 4-1. Great effort by our Boys.
Next Weeks match between fellow strugglers Stirling will prove to be a vital game.
A ROLLERCOASTER PERFORMANCE BY FREO
30-04-2005
Fremantle's rollercoaster form is a bit of a concern after being defeated by newly promoted Armadale 0-2 at the Ken Allen field. It was not a pretty game and at times very boring. The game was one of few opportunities but when it counted Armadale took them with both hands. One of the best chances Freo had to score came in the 25th minute when Tyrone Fenwick over hit his volley which sailed over the bar. Armadale scored their first goal at the stroke of half time from a corner. In the second half Freo looked a little more organized but still failed to take their chances. The best chance for Freo in the second half was when a perfectly waited cross fell into the path of Kevin Correia who shot was blocked by goalkeeper Nick stone. Shortly after Armadale scored their second on a counter attack to put an end to Freo's afternoon. This was certainly not a breath taking display by both teams with the only difference was one team had chances and did not take it and the other team took theirs. Match rating 4/10
FIRST GAME OF THE SEASON
10-04-2005
A steady start by Fremantle who came out with a one all draw away to Joondalup. The goal scorer was Kevin Correia. Next weeks encounter with local team Cockburn promises to be a highlight of the round 2.
03-03-2005
ROGERS SIGNS FOR FREO Fremantle is pleased to announce the signing of hard working midfielder/ forward Dave Rogers from 1st Division side Ashfield Bunbury. Dave Rogers was the leading goal scorer and Fairest and Best for division one last year and has returned back to Fremantle after a Two year absence. It's great effort to win top goal scorer from a player who played in the midfield all year. *** Welcome back Dave ***
----------------------------------------------------------------------------------------------------------------------------------------------------
SWAN BEATS FREO FOR THE BORAL CUP 04/10/2004
Swan I.C retained the Boral Cup with a fighting 2-1 win over Fremantle in Sunday's final at Dorrien Gardens. A 2-0 half-time lead saw Swan sit back-and almost paid the price. The scorers for Swan were David Foster in the 6th minute as he headed from a Miki Vujacic free kick. The second goal was in the 21st minute by Miki Vujacic who tapped in a very easy goal from close range by a dangerous Paul Lincoln's cross. Fremantle to their credit fought back in the second half and in the 54th minute Jeff Bright gave Freo hope with a tap in as the ball rebounded off Cory Hugo's hands from a Kevin Correia free kick. Fremantle dominated the second half and deserved the equaliser if not the game. But as the saying goes "it's what goes in that counts" and not how many chances you have. Congratulations to Swan I.C .
FREO THROUGH TO FINAL OF THE BORAL CUP 19/09/2004
A 2-0 win over cross town rivals Cockburn has put Fremantle through to the Boral Cup Final. A missed penalty early in the game by Peter Lord gave Cockburn an early life and possibly the lucky break they needed to snatch the game. Fremantle started with debutant Michael Cutri in the Centre of midfield along side Gary Faria. It was an impressive game by Michael who didn't look out of his depth. Freo's first goal from Jeff Bright who was having an influence from the left and stretching the Cockburn defense. The second goal came from the second half substitute Branimir Mikulic that put the game beyond doubt and a destined final berth on the 3rd October against Swan I.C.
ALL SQUARE AT THE DERBY 4/09/2004
A draw between cross town rivals Freo and Cockburn has assured Fremantle will survive relegation. The 2-2 score line proved a very close encounter between 2nd placed Cockburn and 9th placed Fremantle. It also proves the improvement of team in the last five matches with two wins and three draws and enough points to stay in the top flight. The goals for Fremantle came from the in form Kevin Correia who has netted four goals in the last two games. The goals for Cockburn came from two ex- Freo boys Simon Jonas and John Mirco
A THRILLING DRAW AGAINST STIRLING 28/08/2004
A thrilling match at the Ken Allen Field on Saturday with both teams going hundred miles an hour for the three points. The match was only 3 minutes old when Gary Faria was all alone outside the eighteen yard area when he cleverly curved the ball past the Stirling keeper to make it 1-0. In the 14th minute Stirling was awarded a penalty which was badly miss kicked and went wide of the post. This was a warning and Freo had to be on it's toes.
In the 38th minute a corner was awarded to Stirling and Bobson was caught out in no mans land when he totally lost the flight of the ball when Stirling headed one home to make it 1-1. The chances from both ends made it exciting to watch but with Bobson coming back from four Weeks on the sidelines it made it obvious he was very much out of touch and looked suspect in goals. Shortly after with Stirling on a 5 minute high they struck again and a hint of offside position when the Stirling player was played through with a one on one with the keeper slotting it in the bottom corner. That made it 2-1 at half time with plenty of work to do to get it back. The second half produced plenty of chances but mostly to Freo who was searching for the equalizer.
In the 48th minute Kevin Correia made a darting run into the 18 yard area when unleashed a shot only coming off the crossbar and rebounding out of play. This seemed one of those days where it was not going in. To make things worse Stirling made it 3-1 in the 70th minute and seemed home and hosed with the points. But to Freo's credit they persisted and hit back in the 73rd minute when Kevin Correia was played through to slot the ball past the keeper to make it 3-2. Fremantle kept on pressing and plenty of chances to get the equalizer and more, but time was quickly running out. It was in the 86th minute and Freo made it 3-3 when a low cross from the left was met by Kevin Correia who tapped the ball from close range. The game ended 3-3 but even so Freo had the Chances to steal the points from what looked like a certain defeat. My choice for man of the match was Gary Faria who battled hard and created chances for the front men.
FREO AND BAYSWATER SHARE THE SPOILS 21/08/2004
It was a tight affair with Freo and Baywater settling with Nil all draw. Chances to break the deadlock were on offer but Freo's defence held strong and maintaining their good form with a clean sheet. The pitch was not exactly the best with large mud puddles that caused Freo some problems and players were very mindful of the danger it could cause. Freo missed Gary Faria who was suspended with five yellow cards and his drive through the middle. Considering the state of the pitch he probably would of had to adjust his game plan as well. Freo take on the Stirling Lions on Saturday and the opportunity to play at home on a better prepared ground will be welcomed by the players so they can play their free flowing game.
WHAT A GOAL !!!!!!! 14/08/ 2004
Fremantle continued it's good form with a 2-1 win over Swan I.C. But the highlight of the day was Kevin Correia's wonderful strike in the 35th minute when a cross from the right was met by Kevin who half volleyed the dipping shot over Corey Hugo's head. The pressure to maintain the recent good form was very much evident on the players faces as well as the supporters. The game was tight throughout but Fremantle's defence has certainly improved and the confidence is starting to show in their performance. Fremantle went into half time 1-0 up and looked sharp. In the second half, both teams were hard to break but in the 15th minute Swan hit back with an equaliser with a ball that seemed to catch goal keeper Nick Stone off his line. It seemed the match would end in a draw and with some dubious Referee descions it even looked like the game would swing Swans way. Fremantle threatened a few times but nothing came out of it. Not until in the 37th minute when a Jeff Bright pass into left side of Swans area was met by Kevin Correia who quickly laid the ball off to the in coming Gary Faria who slotted the ball past the Keeper. A solid performance but the task is still not done and Freo can breath a little easier this Week.
VICTORY AT LAST 07/08/ 2004
A relieved coach, players and supporters witnessed a well deserved victory against Floreat 3-0 at the Ken Allen Field. It was a great to see the team finally play to their potential. It was a much improved performance by Fremantle whose confidence grew as the match wore on. The desperation and commitment was there for all to see and it was a welcomed return. In truth Freo should of been at least 3-0 up at half time but poor finishing cost team dearly. Freo could only manage 1-0 at half time courtesy of a Kevin Correira strike. The second half Freo really showed they were in business and did not give Floreat room to move. A few more chances went by but by Full time Fremantle came out winners 3 goals to nil. Second half strikes by Kevin Correira who missed his chance in grabbing a hatrick and one from Gary Faria sealed for for Freo.
DESPERATE TIMES AT FREMANTLE 31/07/ 2004
Another shocking defeat at the hands of Inglewood has put Fremantle in the danger zone. A 3-0 defeat has certainly dented morale in the the Playing group as well as the supporters. It was a very poor standard and Fremantle certainly looks in danger of dropping out of the Premier league with a non existent performance as the one they produced today. If the players don't wake up soon they will certainly find it hard to keep their place next year let alone in another team. My Rating 2/10
A BAD LOSS AWAY TO PERTH 24/ 07/ 2004
A day we would rather forget going down to Perth 3-0 at Dorrien Gardens. Both sides started very nervously but once Perth scored the first the flood gates opened up. A bad performance form Freo considering the importance of the game. There was too many basic skill errors from our senior players that certainly did not help our cause. The passing was very woeful and the endeavor has to be questioned.
TEN MAN FREO DRAWS WITH BASSENDEAN 17/ 07/ 2004
A tight tussle between two sides desperately needing the three points. Fremantle started the first half strongly playing the superior football and probably deserved one or two goals. Chances falling to Branimir Mickulic and Kevin Coreira who both looked dangerous. There was great movement from the team and hard running from the midfield brigade of Gary Faria, Abdul Kamara, Anthony Pereira and Dean Apelgren. In the second half it was a much tighter affair who both sides locking horns and not really getting the better of each other. In the 63 minute Freo went one man down when Abdul Kamara was sent off with dangerous tackle. From then on Freo battled the rest of the match with 10 men and fought gallantly to come away with a 0-0 draw. Solid performances from Gary Faria, Matt Danskin and Jeff Bright.
ANOTHER DRAW AWAY TO ECU 10 07/ 2004
An away 2-2 draw at Joondalup gives Freo a point which at this stage of the season means lot for a team struggling to get a win. With only ten men Freo still managed to secure a well deserved and hard fought draw. Goals by Kevin Correia and the second by Debutant Andy Pomfret.
A LOSS TO SORRENTO AT HOME 04/ 07/ 2004
The inconsistent season of Fremantle continues as they suffer another loss to the Seagulls at the Ken Allen Field on Sunday. The season is starting to look bleak and the prospects of reaching the play offs seem to be further and further away. Another loss is a severe blow as the Port side desperately searching for a winning streak. The same scenario with Fremantle creating chances but the finishing was poor. The scorer for Freo was Abdul Kamara and probably the man of the match for me would go to Gary Faria who was solid all day.
A DRAW AWAY TO THE KNIGHTS 26/ 06 /2004
A 1-1 draw away to the top team Western Knights proves that the talent is there to challenge the top teams in the league. It was certainly one of the better performances from Freo who played the superior Football. It was scoreless at half time and Fremantle had threatened the Knights goal a few times, but it wasn't until the 73rd minute when wing back Jeff Bright made the most of his opportunity to slot one in for the Port side. Freo kept up the pressure when in the 80th minute a great opportunity to go further ahead fell to Kevin Correia who missed a golden chance with a one on one with the keeper. Fremantle seemed to have the three points when once again they let the opposition steal a victory underneath their noses. The Knights pegged one back in the 83rd minute to make the scores level. The players who tried all day were Craig Surtees, Gary Faria and Branimir Mikulic.
COCKBURN WINS THE FIRST DERBY 19 06 /2004
The first derby goes to the in form Cockburn City with a convincing 4-1 victory at the Ken Allen Field on Saturday. In the first half Fremantle kept up the pace and was only 2-1 down after the break with a Kevin Correia strike. The second half saw some sloppy defending and Cockburn started to press their claim. Fremantle at times lacked conviction and Cockburn capitalized on errors that eventually cost the Port side three points. The match ended 4-1 to Cockburn. The players who tried hard all day where Kevin Correia, Anthony Perreia and Gary Faria who was solid in his new role at the back.
A TIGHT 1-1 DRAW AGAINST STIRLING 12/ 06 /2004
A share of the points, in a tight tussle away to Stirling ends up in a 1-1 draw. Fremantle never really looked like it was going to dominate a desperate Stirling team who showed they can match it in the top flight. Fremantle created a few chances but could not capitalize. There was very few incidents in the match and both sides seemed at times content with a draw. Freo's goal was courtesy of a own goal and that was about what they could produce. All in all a draw was a fair result.
A SOLID PERFORMANCE FROM FREO 06/ 06 /2004
A solid and a much committed Fremantle City proved too strong for Bayswater with a resounding 4-1 victory at the Ken Allen Field. The signs looked good for Fremantle when Anthony Pereira open the scoring with a well driven goal inside the opening 4 minutes of play. It was a cold blustery -raining afternoon and by the way Freo was attacking Bayswater could of mistakenly thought rain drops came in size 5 white balls. It was a hungrier Freo and they were determined not to let this one slip away. Just before the half hour mark came the goal we were all waiting for - Peter Lord intercept a pass about 5 yards outside the 18 yard area when in one motion he managed to flick the ball ever so slightly and let rip a thunder bolt into the bottom left hand corner of the goal which left Bayswater goal keeper Gianni Papalia absolutely stranded to his line. A fine goal and the best I have seen so far this season. Just before the half time Bayswater managed to peg one back courtesy of a Penality where Anthony Pereira was accused of obstruction, 2-1 at half time. The Second Half proved the turning point for Freo where in the past they have let leads slip away one too many times this season. This was one lead they were not going to give away about the 70 min mark a well struck goal to Kevin Coreira gave Freo a buffer and the win looked almost certain for Freo. As the match wore on Bayswater started to tire and Freo finished stronger with a late goal to Albert Osie TuTu. The match finished with a 4-1 victory to Fremantle.
FREMANTLE STUMBLE AWAY AT SWAN 29/ 05 /2004
A desperate Swan I.C proved too much for Fremantle who slumped once again . A very lackluster performance by Fremantle who showed no desperation despite going down to a 2-1 score line. At half time Fremantle showed in patches what they can do with some great movement. Trialing 1-0 after the break there was hope of a fight back. Despite the mini revival Fremantle conceded the second and all the hard work seemed to go out the window. Minutes before full time Kevin Correia pulled one back for Freo, but the writing was on the wall. A strong performance from Branimir Mikulic the only positive sign for Fremantle.
A FIGHTING COMEBACK A LITTLE TO LATE 22 / 05 /2004
A slow start and a 3-0 cushion to Inglewood at half time seemed to much for Fremantle to mount a comeback. After the break a fight back certainly was on the cards and a possible win was even more achievable. But lady luck turned it's back once again at the Freo boys with missed opportunities. Second half goals to Jason Godfrey who headed the first goal from a corner and a strike from Branimir began a Fremantle City revival. Missed chances fell to Peter Lord and Branimir who could of pulled off a remarkable comeback. Unfortunately time ran out and Inglewood's first half performance was enough to keep Fremantle at bay. There were strong performances from Gary Faria who showed some good touches at the Back, Peter Lord who was always at the centre of things. Jeff Bright was extremely effective on the Left wing back role as well.
A TWO ALL DRAW AT LITIS STADIUM 15 / 05 /2004
Another 2-2 draw at the Litis Stadium has put Fremantle on nervous ground as the team are desperate to get the precious three points. A very similar performance to last week's against Sorrento. Dominating the first half with plenty of chances but not able to capitalize. Fremantle went into the break with a 1-0 score line thanks to a Albert Osei TuTu strike. A injury to Gary Faria did not help Fremantle's cause as the midfield dominance started to sway Floreat's way. A determined Jeff Bright managed to grab a second half goal and Fremantle seemed safe with three points in the bag. But the Gods weren't smiling Freo's way when Floreat begged one back to make the task much easier at 2-1. There was only 4 minutes to play an it seemed Freo may come out with a win, but yet again the lack of concentration for split second and Floreat managed to grab a draw and one that Freo yet again let slip through their hands. The stand out player in this game goes to Jason Godfrey who won his battle in the centre of defense.
A TIGHT 2-2 DRAW AT SORRENTO 08 / 05 / 2004
A tight tussle away to Sorrento ends in a 2-2 draw. Fremantle at times playing some enterprising football squandered missed chances to win the match. Freo playing with more determination and purpose to prove their game last week was only a hiccup missed opportunities to put Sorrento away. Instead they found themselves 1-0 down after 20 minutes, shortly after a goal from Jeff Bright gave the Fremantle hope to go on with the job. In the second half Fremantle went ahead thanks to Branimir Mikulic strike to give the visitors the upper hand, at this stage the game seemed quite comfortably in Freo's grasp. But yet again the concentration went missing with a Sorrento equalizer and that's how the match finished. Solid performances from Branimir and Jeff Bright with improving display from Shane Nunes.
FREO FALLS AT HOME TO JOONDALUP 01 / 05 /2004
A very lackluster performance by Freo handed a more determined Joondalup side 3 points. The game started quite fiercely and both teams looked determined not to let each team gain the upper hand. A more desperate Joondalup side had the answers and Freo had only missed opportunities. The best of the lot would probably be the half volley from Anthony Pereira from a couple meters out from goal. Joondalup's first two goals were from corners and I am sure Greg will be on the training track to correct the lack of discipline at the back. Peter Lord, Anthony Pereira and probably the best for the Port side Craig Surtees worked hard all day. Freo now play away two Weeks in a row against Sorrento and Floreat and must a tone for their slip up against E.C.U.
A SOLID WIN AWAY AT BASSENDEAN 24 / 04 / 2004
A Solid performance by Fremantle shrugged off the challenge from Bassendean. The 6 - 2 victory did not reflect the( Three one on ones ) missed opportunities Freo had to really bury their opponents. The missed chances may still come to haunt Freo when end of the season comes round. After half time scores were level at 1 -1 with Bassendean scoring the opener. A half time talk from coach Greg Kazmer really sparked the boys into action with five second half goals truly burying the home teams hopes. There were solid performances by Kevin Coreira who chipped in with two goals, Branimir Mikulic with a man of the match performance with two goals and a single to a hard working Geoff Bright. The last goal was courtesy of a own goal to really dampen Bassendeans day. Other players who worked hard were Anthony Pereira and Craig Surtees. A better performance which makes you forget the lackluster performance of last Week. Good Wins for The U/21's who won 3-0 and the U/18's who convincingly won 5 - 2 a good effort by the boys.
FREO CRASHES AT HOME 17 / 04 / 2004
A gut wrenching defeat at the hands of Hot Favorites Perth 5 - 1 soured the return of local boy Gary Faria. Not a great start to the season after some great performances in the Boral Cup rounds. It was a game of basic errors that cost us the game, especially when Shane Nunes and goal keeper Michael Basilio lack of communication made one goal as easy as a tap in from 5 yards. In the early minutes of the game a cross from Anthony Pereira and met by a neat header from Kevin Coreira sailed into the net was deemed offside......set the rest of the match into a scrap. Not to take anything from Perth who in my book are the hot favorites to take out the honors this year. They showed great poise and neat passes that made our boys look second rate. The return of Faria didn't inspire the lads who looked at times very flat something we have not been accustomed to. The Freo Boys will bounce back and make sure that the next encounter with Perth will be much different.
FREO CITY OUT CLASSES KINGSWAY 10 / 04 / 2004
For the second successive week Fremantle City have had little trouble in finding the net, this time sweeping aside First Division opponent Kingsway Olympic 6-2 at Kingsway Sporting Complex. The port side dominated from the outset through crisp movement of the ball and an overall greater work rate. A stunning strike from 18-metres by Anthony Pereira put Fremantle in the box seat with just 11 minutes gone. Four minutes later Pereira played a neat one-two with Branimir Mikulic on edge of box to go past the defense and slot in his sides second from 9-metres. Fremantle added their third after 38 minutes when a miscued clearance came the way of Kevin Correia who showed great skill in bringing down a high ball before sending the ball past 16-year old goalkeeper Matt Battigelli. Seven minutes after the interval the visitors were reduced to ten men with the dismissal of Jeff Bright for challenge from behind. But that didn't stop a rampant Fremantle line-up and a surging run from the back by Dean Aplegren ended with his cross into the area being forced over the line by Correia. Midway through the half Olympic struck back, firstly through Nigel Comito who stabbed home in a goalmouth scramble and three minutes later Steve Bretti headed in to make it 4-2. Correia completed his hat-trick in the 85th minute when he put away a fine pass from Shane Nunes, and three minutes later Jordan Andrews picked out Mikulic who weaved past three defenders to score.
---